Pentesting
Saudi Diesel Equipment ("Saudi Diesel") is a prominent player in the equipment market, providing the highest quality of machineries from Construction Equipment, Lifting & Concrete Equipment, Parts & Attachments to Equipment Rentals. 
As part of its security policies and standards, Saudi Diesel engaged drie to perform a network penetration test to its network. drie's team conducted the pentest by probing, scanning and exploiting Saudi Diesel's networks for security vulnerabilities to then report on the findings and, more importantly, recommendations on how to fix it. 
Our consultants used their expertise combined with industry standard tools such as the Nessus Security Scanner, Nmap, Nikto, Burp Suite, Massscan, ZMap and many other scanners and tools to discover, identify and evaluate all hosts in the IP address ranges provided.

As a result, Saudi Diesel was presented with areas of improvement within the business with regards to security vulnerabilities and was able to move into its next financial year knowing that their IT estate was adequately secured.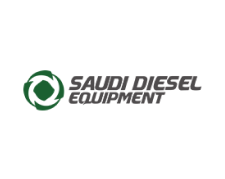 Are you ready to start building your cloud digital business?
Get in touch