AWS cloud migration, DevOps
Mumtalakat Holding Company is the sovereign wealth fund of the federal government of the Kingdom of Bahrain. It was established in 2005, Mumtalakat has actively sought investment opportunities locally, regionally and internationally in order to enrich the private sector's role in future economic growth in the Kingdom. Mumtalakat's portfolio comprises companies like Gulf Air, McLaren, National Bank of Bahrain and Garmco.
Mumtalakat were set up to facilitate the Bahraini government's vision of diversifying there economic development. As such are viewed as a quasi-government organisation. As a result of the Bahrain government strategic plan fo being cloud first, Mumtalakat decided to move their services and infrastructure to AWS.


As AWS is new to Bahrain, there is a lack of local technical expertise required to develop and build in AWS. Mumtalakat not only needed technical expertise in implementation but needed a partner that support and advise them along their journey.


Our specific expertise came by automating the entire build and deployment of Mumtalakat services in AWS and providing guidance on key decisions for adopting AWS services.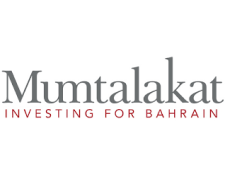 By adopting an automated approach, we were also able to move parts of their AWS infrastructure in to a separate account (due to business requirements). This allowed us to deliver new infrastructure in less than a day, where in comparison if done manually would have taken a few days.
Are you ready to start building your cloud digital business?
Get in touch